ExpertArcher is primarily an archery scoring app for a mobile phone. It allows you to record scores, save sight settings, bow details and to lookup rounds. It also tracks handicaps for both indoor any outdoor rounds, using the correct algorithms, as used to produce the standard handicap tables.
On top of that, it allows club archers to connect to each other, giving a club administrator/records officer an overview of handicaps and high scores.
The basic application is free, and allows you to store 50 scores. To store more than that, you will need to purchase the paid app - whilst we'd love the app to be completely free, it does take time and effort to build, and because there is a server component, there are real costs in running the service for users!
The app can also be used online, using the link above! (currently experimental)
The club component of the app is NOT free, but enables very easy collection of scores and handicaps from members for the records officer. In addition, we plan a number of features to enhance the club component in the near future, hence the club portion will be offered 1/2 price for the next few months.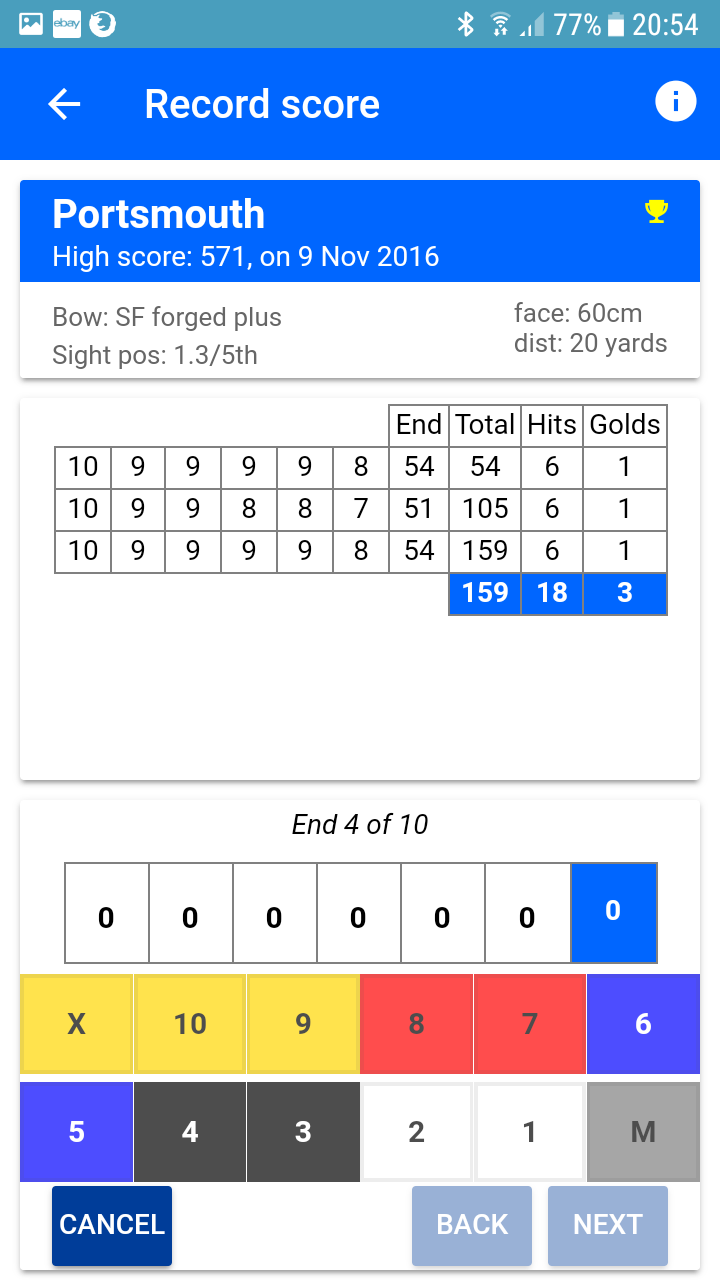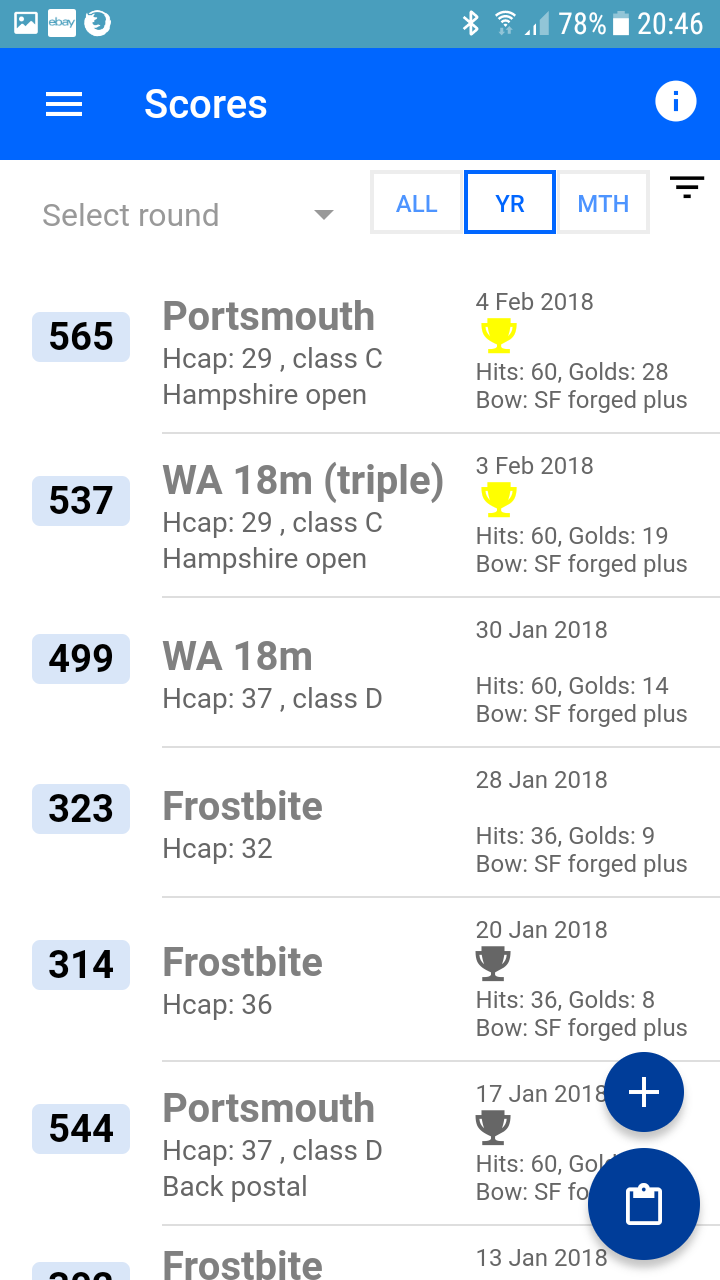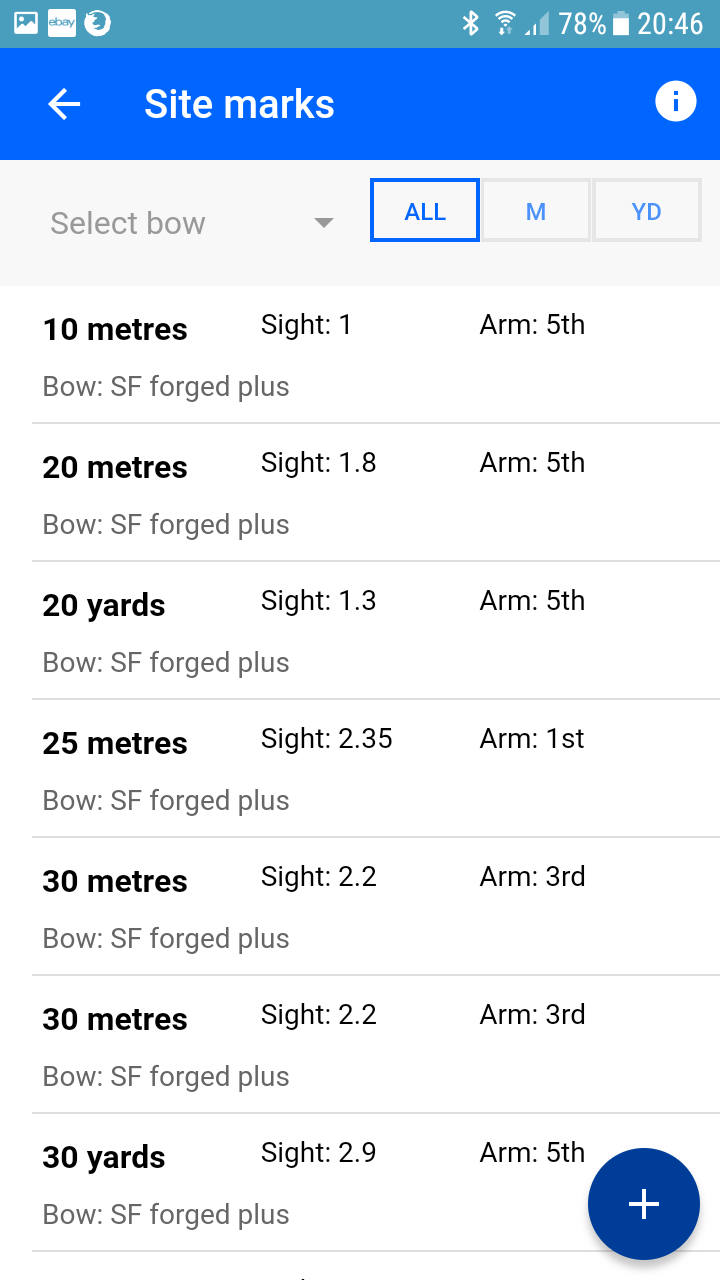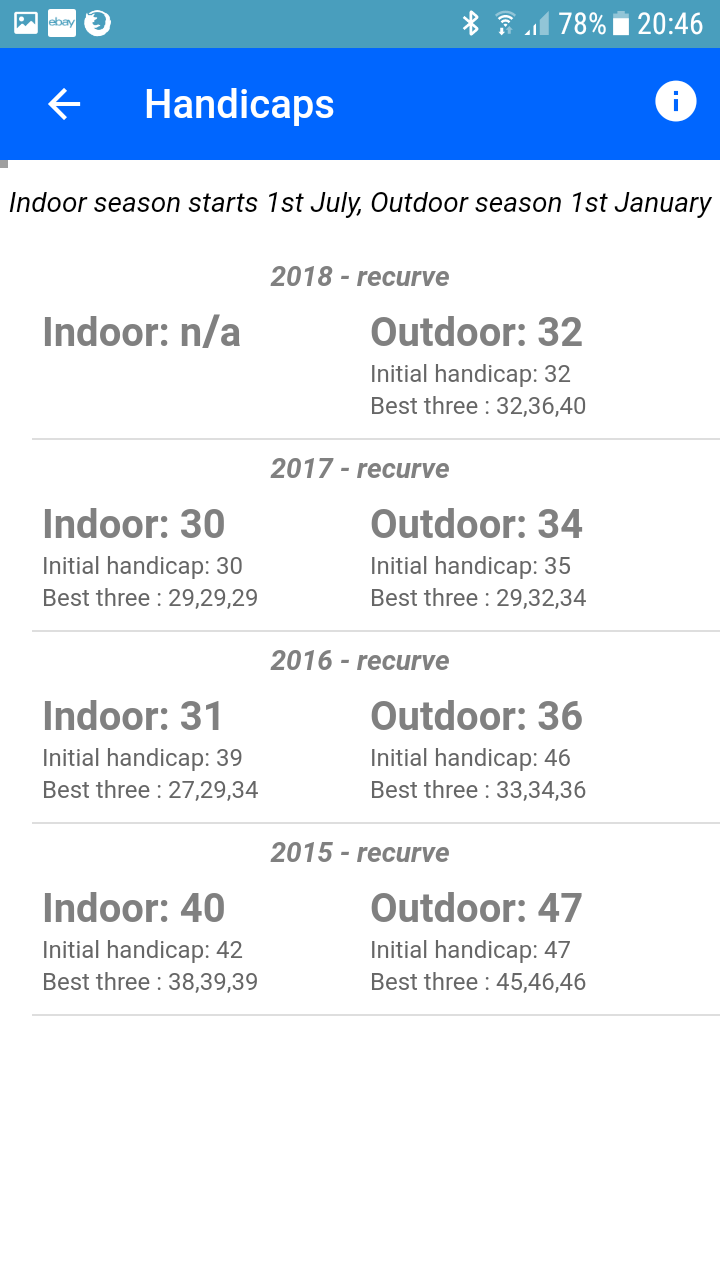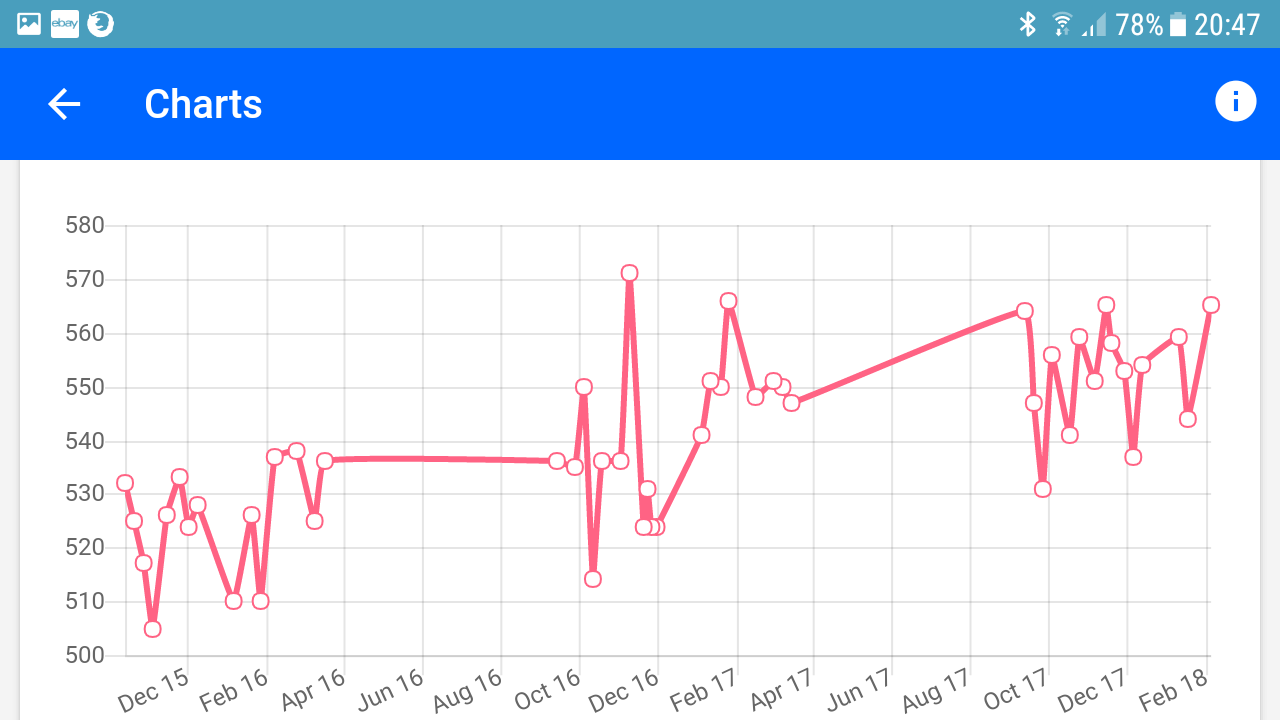 The club view has the following features:
-- Simple set-up; using your club name --
-- Simple administration --
-- User control; list and control who is part of your club --
-- See Handicaps for all archers in the club --
-- See high scores for all archers in your club --